You can create a support case from the Cloud Console in case assistance from the Google Maps Platform team is required, for eg. Valid technical issues or change requests regarding Google Maps APIs. To create a support case, please follow the steps below:
IMPORTANT: Only Project Owners, Project Editors, and Tech Support Editors can create support cases. If you don't have one of these roles, contact your Project Owner or Organization Admin to get access.
1. Log in to Cloud Console with your account that has access to the target Google Cloud Platform (GCP) - Google Maps Project.
2. Go to Google Maps Platform > Support.
3. Click + CREATE CASE.
4. Fill out the Create a Case form (shown below) with details about your case: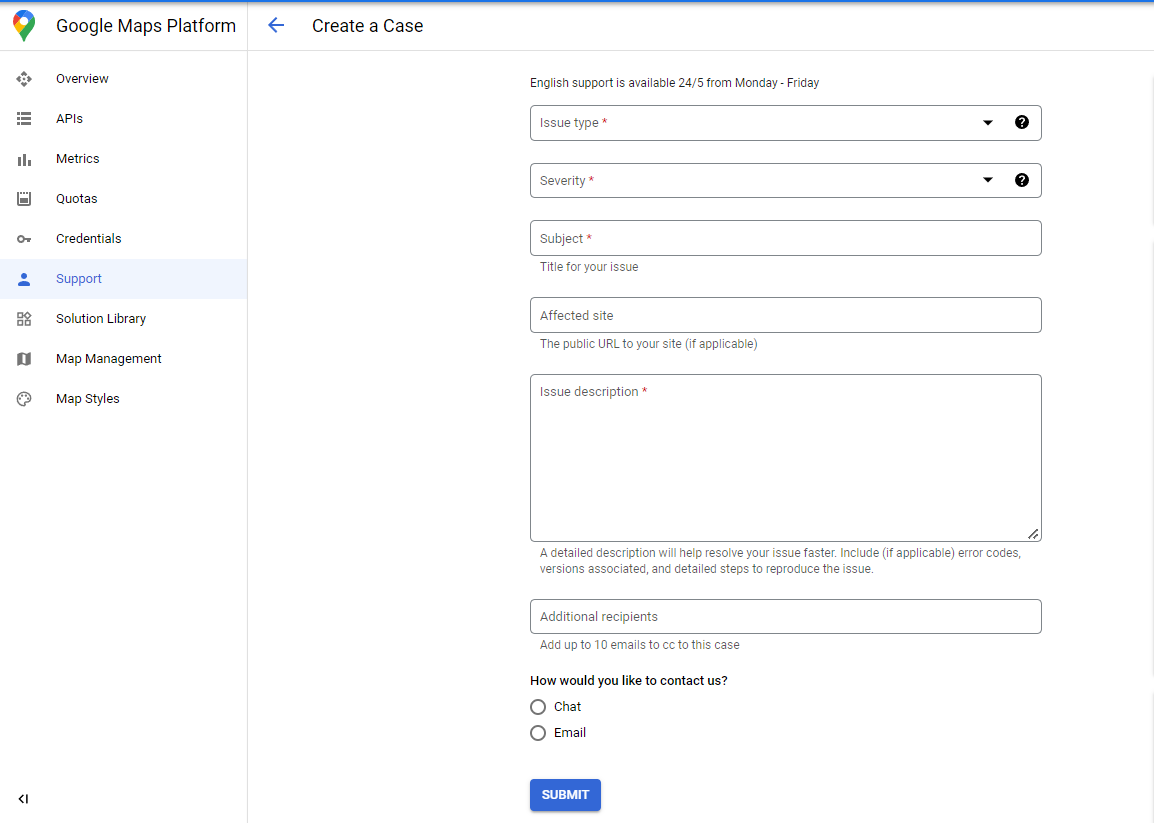 5. Click SUBMIT.